Say goodbye to the frustration of your start menu and hello to ViStart! Our user-friendly and completely customisable start menu replacement is designed to make your Windows experience faster and more intuitive. With ViStart, you can customise your start menu to fit your needs and quickly access your favourite apps, files and setting. Plus, it's fully compatible with any version of Windows going all the way back to XP. Choose from a wide variety of skins inspired by all versions of Windows to give your start menu the cool retro look of the early 2000s, or check out what you've been missing out on in the more recent versions of Windows. Scroll down to upgrade your start menu experience with ViStart today!
---
Feature list
Entirely customisable start menu with a library of free skins available out of the box
Customisable start button with a selection of options to choose from out of the box
Fully support for Windows XP, Windows Vista, Windows 7, Windows 8, Windows 10 and Windows 11
Advanced program and file searching directly from the start menu
Faster searching thanks to file indexing
A detailed control panel for ease of configuration
Support for removing desktop features such as the charms bar in Windows 8
Continual localisation support
---
Choose from a library of skins, inspired by all versions of Windows. New skins are constantly being produced so if there is something you're particularly interested in, please let us know on Discord!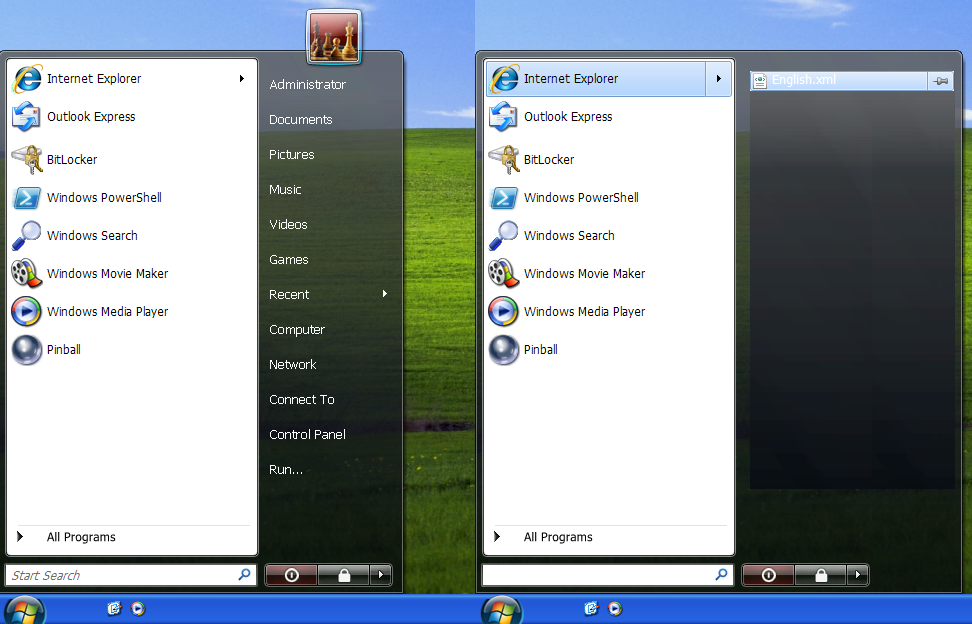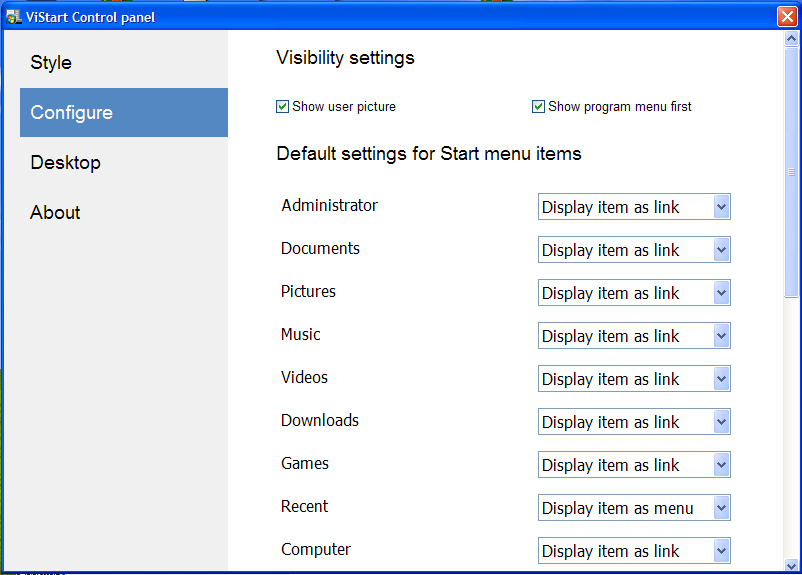 With a built-in control panel, configuration and setup could not be simpler. Our aim is to provide you with all the powers you need to personalise and customise every feature to your exact liking.
---
Testimonials
"ViStart is an awesome choice for those who wish to customize the appearance of their Operating System. The fine selection of styles and buttons, together with the wide array of tweaks recommend it as a reliable Start Menu manager." – Softpedia
"ViStart is an excellent piece of software created by our friend 'Lee Matthew Chantrey' which can be considered as Windows Vista and Windows 7 Start menu clone for Windows XP and Windows 8. It integrates itself into Windows Explorer perfectly" – AskVG
"ViStart works great in Windows 8 to provide a replacement for the missing start menu" – Windows 8 for Dummies (Book)
"ViStart – Customize your Start menu and taskbar with high-quality skins" – FindMySoft
---
Please see the links below to download and start using ViStart yourself! If you would like to support our work on ViStart, please consider donating.