For those of you who want to recreate a MacOS experience on your Windows machine, we have created ViPad. It's heavily inspired by MacOS in the way that it categorises all of your apps, favourite website links and documents into a single launcher. These can be further categorised into personalised tabs. If a tab has too many items to show on a single page, ViPad will automatically create additional pages for improved navigation!
Then, using keyword searching, you can find anything on your PC with ease. As you type, ViPad will begin to filter its results to reveal exactly what you need.
All icons can be adjusted and resized up to 256×256 so that ViPad can be fully personalised to fit your desires.
---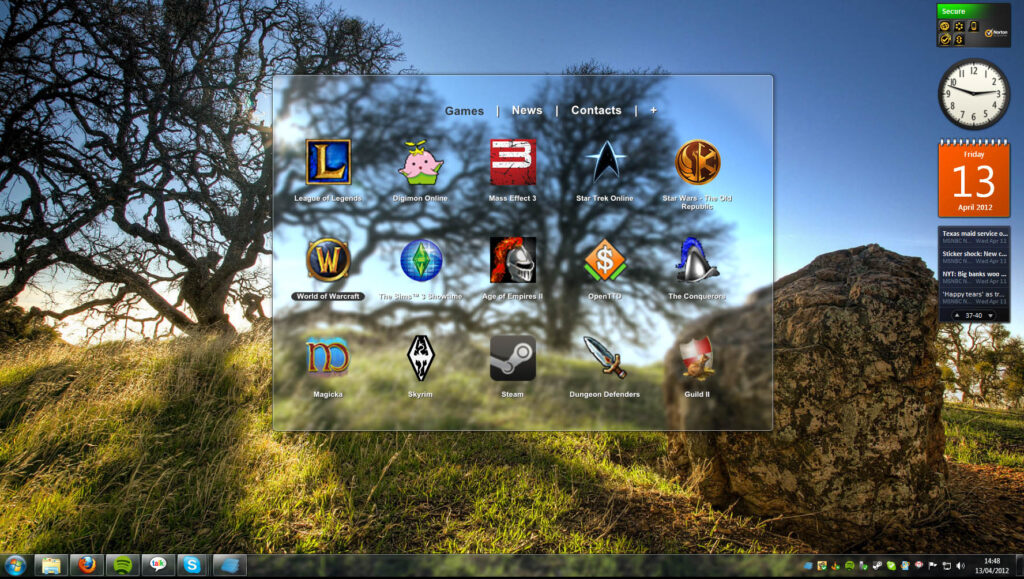 ---
Testimonials
"ViPad – It helps you in organizing all your shortcuts easily and efficiently. " – AskVG
"ViPad – During testing, we marked the Hide Desktop and Stick to Desktop options in the settings and maximized the application to full-screen mode, and simply put it looked awesome. " – www.addictivetips.com
---
Please see the links below to download and start using ViPad yourself! If you would like to support our work on ViPad, please consider donating.